COVID 19 Update
Student Operated Restaurants: With the increased concern over COVID-19, we regret to inform you that our Ka'ikena & 220 Grille student operated restaurants will be temporarily closed. The decision to temporarily close our face to face dining room services is not made lightly; it is intended to protect the health and safety of our students, customers, employees, and community.
Thank you for making our Mana`ai Turkey to go, fundraiser, a success.  We will not be doing Christmas or New Years' packages but will look at doing Thanksgiving again in 2021.  Mahalo for your continued support and have a safe, healthy and happy holiday season.  We look forward to serving you next year.
Aloha~
KCC Culinary Arts program
***SOLD OUT!***
Thank you everyone for your support!
TICKET SALES START AT 6 P.M. ON OCTOBER 28
The Kapi'olani CC Culinary Arts Program cordially invites you to celebrate Thanksgiving with
M Ā N A ʻ A I
T U R K E Y – T O – G O
Thursday, November 26, 2020
Pick-up from Kapi'olani Community College (see map below)
Anytime between 10 a.m. – 1:30 p.m.
$195 serves 4 people ($25 is tax deductible)
There is a limited amount of meals available
Please note: This meal is cold and will need to be reheated
Aloha Mai Kākou,
We, the students, faculty and staff at the Kapiʻolani Community College Culinary & Pastry Arts program want to take the time to thank everyone that has supported our program over the years. Whether it was at the KaʻIkena or 220 Grille restaurants, providing scholarships to students, or supporting our fundraising events, we could not become a top-notch culinary program without the investments you have made in us. Your choices have made a difference in the advancement of "The Art of Culinary and Baking" in our students.
In our current environment, we hope all of you are doing as well as possible. This year's Mānaʻai fundraiser is Turkey to Go meals, which for the first time in many years, has gone back to the hands of our students under the skilled guidance of our faculty. Our goal is to provide the community that has supported us for decades the opportunity to taste the flavors rooted from ten various culinary classes with an all-encompassing meal, so you don't have to cook… just some reheating of course! From start to finish everything is provided so you can enjoy spending time with those you cherish most.
If you are in the position to support our program further, you can add an additional contribution when purchasing a meal. We sincerely thank everyone for their generosity over the years and hope in some way our meals bring joy to you and your loved ones.
Mālama,
The Kapiʻolani Community College Culinary Arts Ohana
Please CLICK HERE if you would like to make a donation to support the Kapiʻolani Community College Culinary Arts Program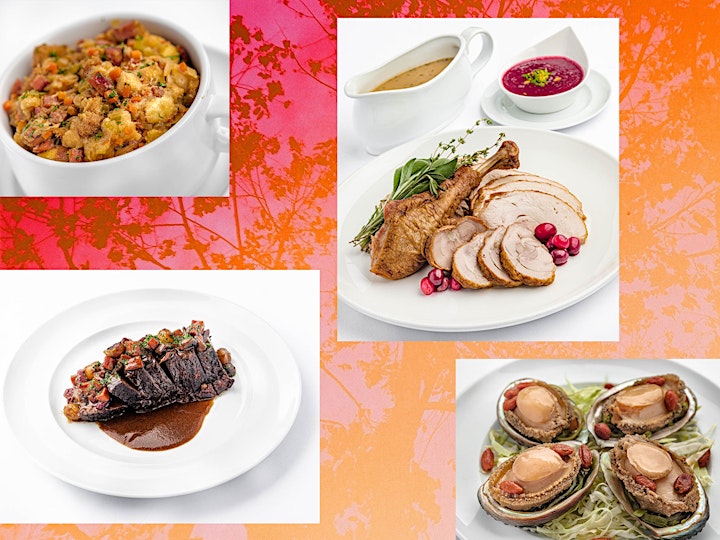 MENU
APPETIZERS
AHI POKE
Prepared with Limu, Sea Asparagus, Japanese Cucumber & Locally-Grown Sweet Onion
"WINE FRAGRANCE ABALONE"
Kona Abalone marinated in a flavored Shaoxing & Rose Wine Sauce, enhancing the Abalone's delicate flavors
ULU HUMMUS & SWEET POTATO CHIPS
Fresh, local ingredients; creamy, savory and delicious
SALADS
MIXED GREEN
Finished with a Whole Grain Mustard Vinaigrette
MIXED-GRAIN & LENTIL
Tossed with a Sumida Farms Watercress Dressing
ENTREES
TRADITIONAL ROAST TURKEY
A classic dish for joyful celebration
BOEF BOURGUIGNON
Hearty and delicious, perfect for the season
DESSERTS
HOUSE-MADE TIRAMISU
Traditional Coffee and Cacao-soaked Lady Fingers
PUMPKIN CRUNCH
A seasonal favorite, sweet and flavorful
BEVERAGE
THE "KA'ENA"
Apple Cider married with Caramel and a dash of Salt
SIDE DISHES
Whipped Yukon Gold Potatoes
Glazed Hawaiian Sweet Potato with Pecan Nut Streusel
Roasted Brussel Sprouts with House-cured Bacon
Cranberry Cumberland Sauce
Fresh-baked Soft Rolls & Hawaiian Honey Butter
Sage Gravy
Portuguese Sausage Stuffing with Red Peppers & Caramelized Onions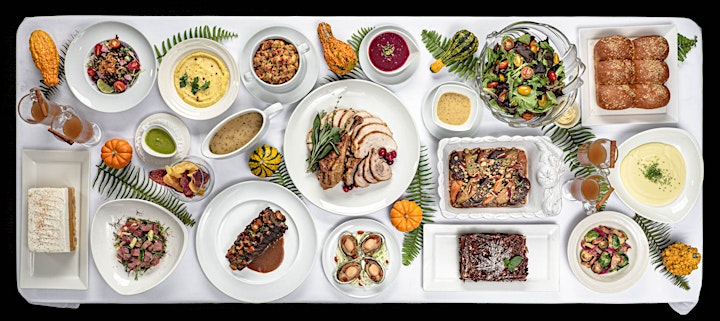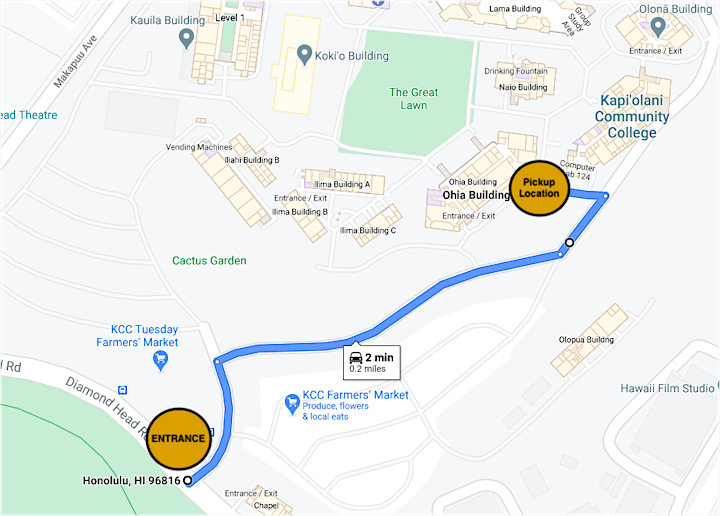 Questions?
Please contact Kristy Kiesel at kieselk@hawaii.edu