COVID 19 Update
Student Operated Restaurants: With the increased concern over COVID-19, we regret to inform you that our Ka'ikena & 220 Grille student operated restaurants will be temporarily closed. The decision to temporarily close our face to face dining room services is not made lightly; it is intended to protect the health and safety of our students, customers, employees, and community.

M Ā N A ʻ A I
T U R K E Y – T O – G O
Thursday, November 25, 2021
Pick-up anytime between 10 a.m. – 1 p.m.
Kapi'olani Community College – see map below
All individuals must stay in their vehicles and wear a mask. Please do not come to campus if exhibiting any Covid-19 related symptoms.
Click here to order.
$295 serves 4 people ($70 is tax deductible)
Please note: This meal is cold and will need to be reheated
LIMITED QUANTITY AVAILABLE
Aloha Mai Kākou,
The students, faculty and staff at the Kapiʻolani Community College Culinary & Pastry Arts program are extremely thankful to be able to continue with our Mānaʻai Turkey-to-Go meal tradition. Your support of our program during the past year has allowed us to continue to deliver a high-quality culinary and pastry education to our students. We have invested your support of the program by embracing traditional values at its core while also modernizing our program to meet the need of the ever-evolving culinary industry and we hope you will find it reflected in the food we proudly offer. This year, it is the culmination of eleven culinary classes that allow us to serve you and your loved ones during a time where we can all reflect and be thankful for the even smallest blessings afford us. Mahalo for your continued support of our program and enjoy!
Mālama,
The Kapiʻolani Community College Culinary Arts ʻOhana
Please CLICK HERE if you would like to make a donation to support the Kapiʻolani Community College Culinary Arts Program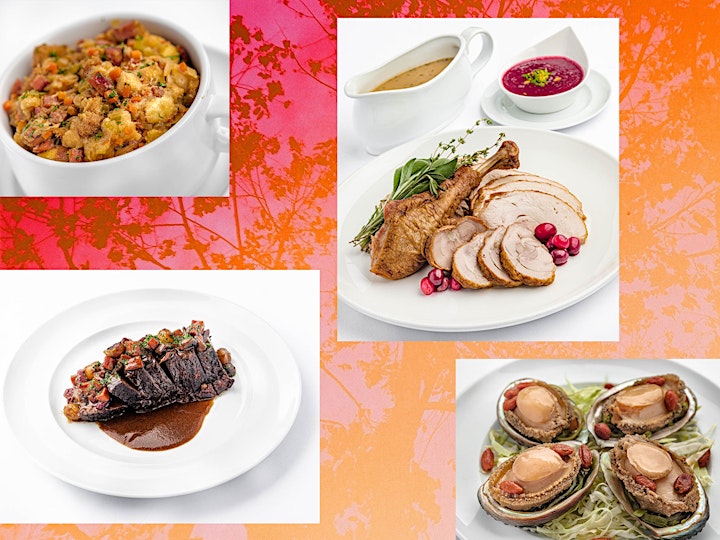 MENU
APPETIZERS
AHI POKE
Prepared with Limu, Sea Asparagus, Japanese Cucumber & Locally-Grown Sweet Onion
"WINE FRAGRANCE ABALONE"
Kona Abalone marinated in a flavored Shaoxing & Rose Wine Sauce, enhancing the Abalone's delicate flavors
ULU HUMMUS & SWEET POTATO CHIPS
Fresh, local ingredients; creamy, savory and delicious
SALADS
MIXED GREEN
Finished with a Whole Grain Mustard Vinaigrette
MIXED-GRAIN & LENTIL
Tossed with a Sumida Farms Watercress Dressing
ENTREES
TRADITIONAL ROAST TURKEY
A classic dish for joyful celebration
BOEF BOURGUIGNON
Hearty and delicious, perfect for the season
DESSERTS
HOUSE-MADE TIRAMISU
Traditional Coffee and Cacao-soaked Lady Fingers
PUMPKIN CRUNCH
A seasonal favorite, sweet and flavorful
BEVERAGE
THE "Aloha Mule"
Mix of ice, ginger beer, lime, & tonic water

SIDE DISHES
Whipped Yukon Gold Potatoes
Glazed Hawaiian Sweet Potato with Pecan Nut Streusel
Roasted Brussel Sprouts with House-cured Bacon
Cranberry Cumberland Sauce
Fresh-baked Soft Rolls & Hawaiian Honey Butter
Sage Gravy
Sausage Stuffing with Red Peppers & Caramelized Onions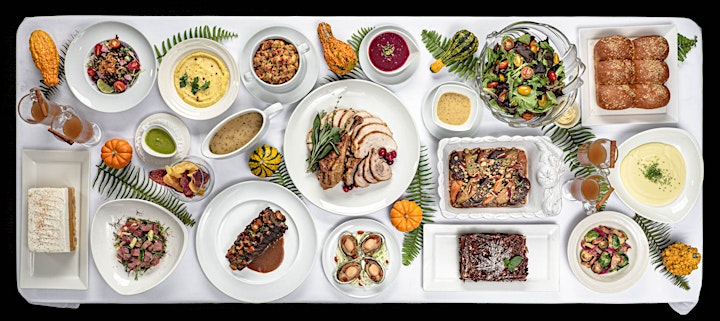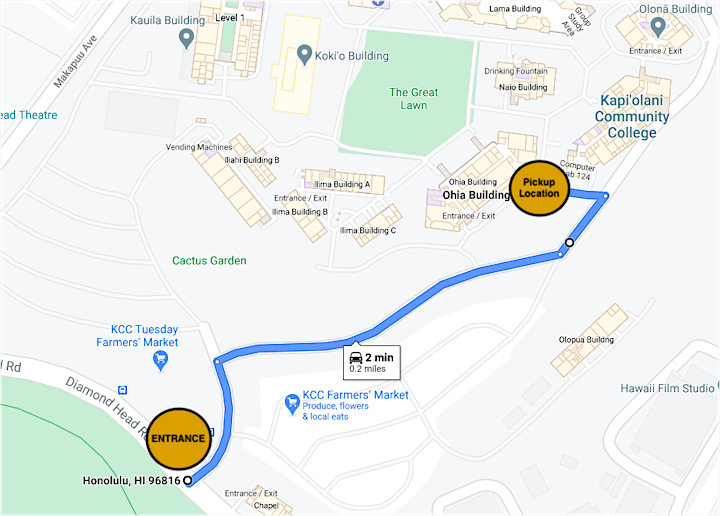 Questions?
Please contact Kristy Kiesel at kieselk@hawaii.edu